About
---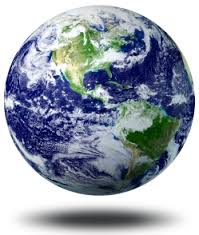 Join us for the 2016 Bengaluru Code for the Kingdom hackathon. Together with local organizers and partner organizations we share a common vision to provide more opportunities for communities around the world to participate and showcase innovation and entrepreneurship in their communities in creating technologies addressing significant issues confronting society, community, families, and spiritual life.
The third Bengaluru Code for the Kingdom hackahton builds upon the success of the 2014, and 2015 Bengaluru hackathons as well as the 2015 Global hackathon and previous regional hackathons, which have already gathered over 3500 technologists to create over 330 projects to do good. This largest ever global faith-inspired tech collaboration will continue to activate technologists and other creative people to give their skills and some time as their contribution to the mission field, and it will also leverage the skills and in- sights of entrepreneurs, designers, and technologists to foster an entrepreneurial culture with Christian values.
Come, participate and address a number of challenges aimed at helping release the oppressed, teaching God's Word, healing the sick, feeding the hungry, clothing the naked, and supporting the church and the body of Christ.
Join us and let's together create technology that matters.
Global Sponsors
Local Sponsors
Challenges
Here are the global challenges to get you started. Please remember that more challenges may be presented between now and the first day of the Hackathon.
In case you are already interested or working on a project, don't change course. Make sure you submit your project on DevPost, and check the projects others are submitting there. Keep in mind that your project must be aligned with the spirit of the Code for the Kingdom. Please come prepared to pitch your project at the Hackathon so that you can recruit teams to work on them.
Global Challenges
Local Challenges
APIs
At Code For The Kingdom, we value your precious time and don't want you to reinvent the wheel. That's why our sponsors have come forward to offer their APIs, in order to enable you to build better and faster. That said, please note that there is no compulsion that these APIs must be used or any other restrictions on technologies that you may use at the Hackathon.
We believe that these platforms may assist you as you create effective solutions to today's problems. So leverage these APIs and the best resources around so that together, we can create technology that matters.

Biblia.com and Faithlife.com API.
Biblia.com API
The Biblia.com API provides access to information about available Bibles (Find, Image), access to text in those Bibles (Content), and the ability to find content within those Bibles (Search). Additional services support validating Bible references (Parse), comparing Bible references (Compare), and finding Bible references in text and HTML (Scan, Tag).
Faithlife.com API
https://developer.faithlife.com/
The Faithlife API provides Community and Accounts functionality. The Accounts API encompasses user and group data, such as a user's role in a group or what groups a user is a member of, while the Community API encompasses all social interaction between accounts, such as messaging and commenting.
If you plan to use both APIs, you'll have to register with each independently.

Access digital Bible content in hundreds of languages. Free.
Easy access to Bible text, audio, and videos with simple API calls to the Digital Bible Platform. Become one of the few developers to provide Deaf Bible videos in your app.
Help Faith Comes By Hearing enhance the Digital Bible Platform for the developer community. Provide your feedback and in turn support enhancements for your apps.
During the hackathon, this username and key will be active so developers can immediately use the API. If you want to continue using the API after the event you can sign up for your own key.
Username: [email protected]
Password: kg4Al!4Hn0
DBT Key: 606e196e1e72786b3f54eb4c71fcb321
Research your Idea
---
As a participant of Code for the Kingdom's global hackathon, you have early access to Open Church's directory of 5,500 causes.
url: https://openchurch.com/c4tk/ passcode: c4tk
Use this directory for market research on what projects, tools, and technologies already exist. Such insights are great for inspiration and for accelerating your concept by learning from others. Open Church also offers over 2,000 free stock photos for you to use in your UI designs, so check out the resource section for those freebies. Happy hacking!
Mentors, Speakers and Judges
Meet with Mentors is a great opportunity to connect with industry experts who can guide you and your concepts. Schedule your sessions with mentors of your choice on Friday/Saturday and get connected.
On-site Mentors
Virtual Mentors
Show mentors who can help in: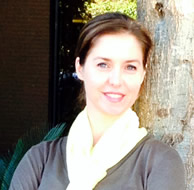 Anne-Marie Clegg
Director, Global Alliance Marketing, EMC and Pivotal at VMware
Anne-Marie focuses on product marketing and partner programs at VMWare. Previously, Anne-Marie was responsible for the VMware technology partner program, which received the 2008 Software Industry Award for its Outstanding Partnering Program by Software Business Magazine. She has a degree in Computer Engineering with a minor in Russian Studies from Texas A&M university. Anne-Marie has spent most of her career in Silicon Valley working for a variety of technology companies including Accenture, Intuit and webMethods (now Software AG).
Anne-Marie has served as a mentor to high school entrepreneurs thru the BUILD program and most recently took time off to build houses in South India with Hands on Houses. She recently returned to Texas and resides in Austin where she enjoys taking advantage of the outdoors.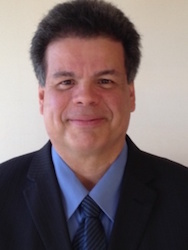 Chris Armas
Founder/ Managing Director, Code for the Kingdom
Chris Armas leads the Code for the Kingdom Initiative globally. Chris is a consummate business and technology thought leader. Chris has been a global technology entrepreneur having launched two successful startups, as well as being CIO/CTO at Fortune 500 companies. Chris focus now is to help engage, challenge, release, and support the most brilliant minds of the entrepreneurial and tech sector to create technologies that would affect our communities and culture from a Christian perspective.
David Fedor
Engineering Manager, Life.Church
David is Engineering Manager at Life.Church where he writes code and manages a team of software developers, in a church which is doing awesome things with software. Previously David managed teams of software engineers at Google, and he was previously in engineering at Palm and Apple.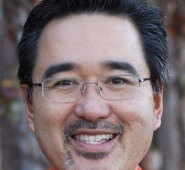 DJ Chuang
.BIBLE Registry Manager at American Bible Society
DJ Chuang is a strategy consultant, currently working with the .BIBLE Registry, a new top-level domain for all things Bible. He's known for his expertise in the space of church, social media, and innovations.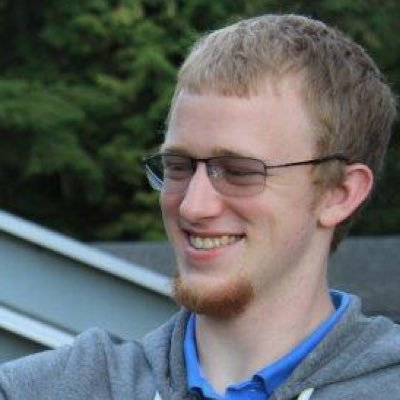 Dustin Masters
Development Lead, Faithlife
Christ follower, web developer, family man, and nostalgic video games enthusiast. Dev Lead at Faithlife in Bellingham, Washington. I love leading teams, shipping software, digging into analytics, and going out to lunch.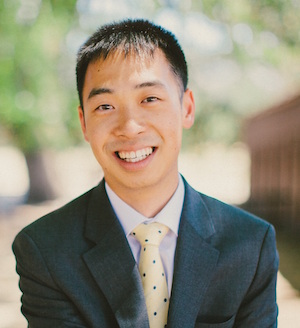 Eden Chen
co-founder of Fishermen Labs
Eden is the co-founder of Fishermen Labs, one of the fastest growing app development studios in the US. Eden is a serial entrepreneur and heads up various startups including Knife and Fox, Ctrl Collective, Foundry Edu, Glo Bible, Zolo Studios, and Dev Crew. Before this, Eden led tech and finance efforts at Reality LA and was the founder at Lightmark Capital, a Los Angeles based hedge fund. Prior to these ventures, he worked as an investment banker at Citigroup and Lehman Brothers during which time he advised on billion dollar deals with multiple Fortune 500 companies from around the world. Eden invests and sits on the advisory board of numerous startups and nonprofits and has been featured on US News, Bloomberg, and the LA Business Journal. Eden graduated with honors from Emory University.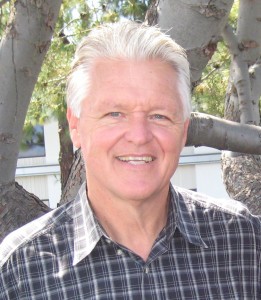 Eric Swanson
Missional Specialist, Tango and Leadership Network
Eric has a passion for engaging churches worldwide in the needs and dreams of their communities toward the end of spiritual and societal transformation. He served with Cru for twenty-five years before joining the staff of Leadership Network where he currently works as a missional leadership specialist, serving as Leadership Community Director for Externally Focused Churches, Missional Renaissance and Global Connection Churches working with scores of missional churches around North America. He also works with leaders around the world who are focused on kingdom transformation and serves as adjunct faculty at Denver Seminary. He holds a D.Min. degree in "Transformational Leadership in the Global City" from Bakke Graduate University and is co-author of The Externally Focused Church, The Externally Focused Life, The Externally Focused Quest, and To Transform a City. Eric also has a passion for and a level of expertise in principles of human behavior as it relates to lean startups and digital technology. www.ericjswanson.com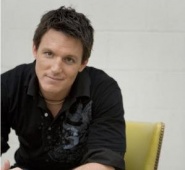 Jason Illian
Founder/CEO, BookShout
Jason is the founder and CEO of RethinkBooks.com, a dynamic social e-book company which focuses on engaging and interactive content allowing people to read together. With more than 10 years of technology and executive experience, Jason Illian is a visionary in the mobile and social new media space. Having raised over $30 million for new business ventures, Jason has a passion for taking great ideas and making them businesses. His strategic thinking has helped corporations, organizations, non-profits, churches, and leaders be more innovative. Jason is also the former CEO of Big Jump Media (godtube.com and tangle.com), a Christian video network that had over 4 million monthly users.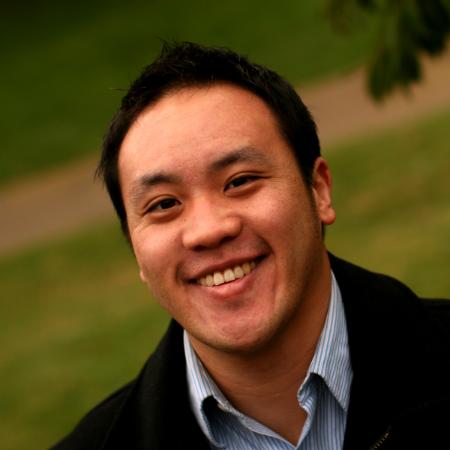 Jonathan Tsai
Engineering Lead, Iterable
A critical thinker/analyzer, problem-solver and engineer at mind and heart, Jonathan Tsai is passionate about finding the most efficient, secure, robust, scalable and reliable solution. He is a product-focused generalist/full-stack software engineer, a jack-of-all-trades and master of several. He loves early stage startups, and that's why he has spent so many years at them. He enjoys architecting and implementing solutions from the ground up and working with and training talented engineers. He is constantly searching for better methodologies and practices as a way to improve overall procedures, both for his own programming and for his department. Some concepts that he embraces fully are DRYness ("write once" philosophy), abstraction, and encapsulation. He is a programming polyglot and also fluent in English, Chinese, and French.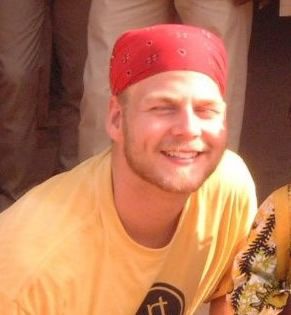 Jon Johansson
Manager of Business Technology, OneHope
Geek over at OneHope. My responsibilities include making sure we are being the best stewards in our decisions regarding business technology solutions; adopting and integrating technology with a positive long term impact on the ministry; acting when necessary as an objective liaison between our different internal groups, our IT team, and our vendors. Oh, and I fix things, all kinds of things. I am a fixer.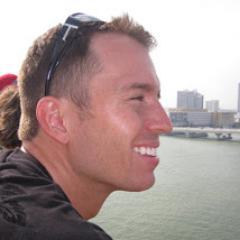 Jordan Hayward
Digital Transformation Architect, Bluemix, API, Mobile at IBM
Delivering an optimal user experience is a challenge that every organization is faced with today. The pace of change across our IT landscape makes that challenge even greater. Meeting the demands of end users and scaling IT at the speed of business forces leaders to make decisions that require a complex web of skill sets. Having the right trusted advisors is critical to success. It is this reason Mr. Hayward has spent his career on the forefront of emerging technologies. For 15 years he has gained tremendous experience as an engineer, product manager, and entrepreneur. This experience has empowered him to guide countless organizations to meet their objectives and business success. He has mastered best practices that he shares with organizations to help them with their digital transformation, optimizing user engagement through collaboration between IT and lines of business.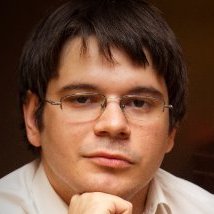 Kamil Galuszka
Co-founder of Solution4Future
Kamil 4 years ago started software house Solution4Future with his friends He has broad knowledge as a Python and JavaScript/TypeScript developer and software architect. His field of expertise can help developers to find solutions that are suitable for MVP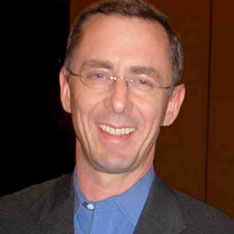 Ken Churchill
Senior Vice President. Morgan Stanley
Ken Churchill is Portfolio Manager Director, Senior Vice President, and Financial Advisor for Morgan Stanley. In the 1980s, Ken was the Administrator of World Vision in the central region of Sudan, and worked in Nairobi, Kenya, in public health. He worked twice in Thailand. During the first of these assignments he lived and worked in the Banvinai Refugee Camp near the Mekong River. Later he returned to run World Relief Thailand and the Christian Medical Team, both in Bangkok.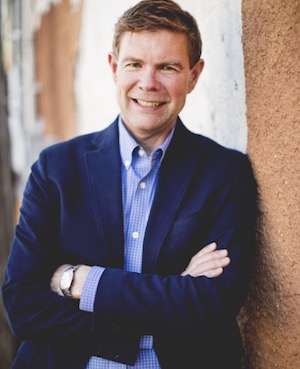 Kenneth Finsaas
Strategic Development, Thrivent Financial
Ken has worked within the technology space for a couple of decades. Along the way, he has held executive positions both in the for-profit and not-for-profit sectors, creating innovative and disruptive solutions for organizations of all sizes and shapes. Recently he was the Executive Director of the Table Project, a social media tool that helps churches create a more connected environment. Currently he is the Director of Strategic Development for Thrivent Financial, a not-for-profit Fortunate 300 organization dedicated to helping Christians be wise with money and live generously. He has three grown children and lived with his wife, Anne-Marie, in Plymouth, Minnesota.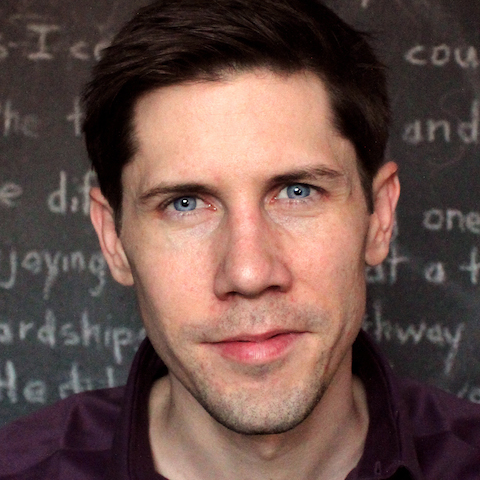 Kent Shaffer
Founder, Open Church
Kent Shaffer lives in Tulsa, OK with his wife and 2 kids. It's part of his work with Open Church - an initiative to help disciples of Jesus collaborate, learn from each other, and share resources. At the core of this collaborative ecosystem is a free, global library of digital content and tools. He also co-founded a design and marketing firm, launched and sold a few tech startups, and gave strategic counsel to groups such as LifeChurch.tv, Saddleback Church, charity: water, Leadership Network, and OneHope. He writes at ChurchRelevance.com about the intersection of theology and methodology - what we do vs what Christ said. His ministry roots began as a missionary's kid in Peru and evolved into 10+ years of youth and children's ministry at Church on the Move, LifeChurch.tv, and Frontline Church.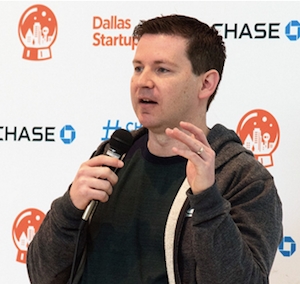 Kirk Ballou
CEO & Chief Architect, Touch Titans
Kirk Ballou is the CEO & Chief Architect of Touch Titans. A Dallas based mobile and web app agency with clients that include Red Bull, CNN, Microsoft, National Geographic, GM and several other well known international companies. Among his agencies accomplishments are developing one of the first global live streaming mobile apps for CNN deployed to 192 countries, winning the Open Screen Fund by Adobe and AT&T Calling All Innovators $10M 1st Place with their real-time translation app.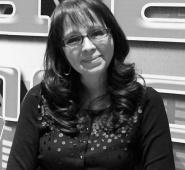 LouAnn Hunt
Digital Bible Manager, Faith Comes By Hearing
LouAnn Hunt is the Digital Bible Manager at Faith Comes By Hearing. She leads an awesome team who created the second-most downloaded Bible app, Bible.is, offering Bibles in over 800 languages. LouAnn also oversees the Digital Bible Platform, the world's largest digital library of Bible text, audio, and video content, which is available via API. Digital initiatives she manages include localization strategies, Deaf Bible app, KIDZ Bible app, Smart TV apps, radio, and satellite.She loves all things digital and is passionate about getting God's Word to everyone, everywhere in their heart language through every digital means available now and in the future. She is always looking for innovative solutions and out-of-the-box thinking to get the Bible into the hands of every human on earth. Her team's vision is for no one to have to search for the Bible in their language, "the Bible should just BE..."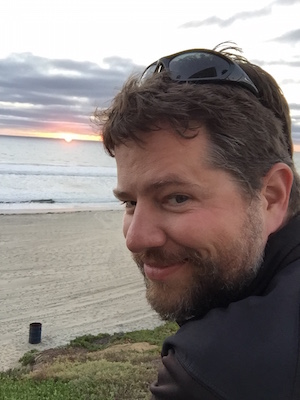 Matt Young
Principal Software Engineer, Microsoft
Matt is a Principal Software Engineer on the Microsoft Office365 Core team responsible for creating the massively distributed services that power Office365 and Outlook.com (formerly Hotmail). His specialty is back-end, storage systems and scaling services to support wide internet audiences. He is also a father of 3 boys, an active musician, home brewer and outdoors enthusiast.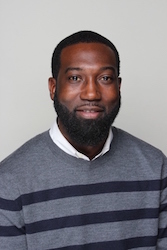 Shamichael Hallman
Campus Pastor and Chief Strategy Officer, New Direction Christian Church
I have been in ministry for the last 10 years. I currently serve as a Campus Pastor and Chief Strategy Officer for a megachurch in Memphis, TN. I have been apart of the #C4TK movement since the first hackathon, and also serve on the global team. I have pitched and worked on projects that have centered on volunteer management and also spiritual gift analysis. | Area: Ministry and Strategy
Be a Sponsor
---
Our community is committed to connecting incredible innovators with the Church, organizations, investors, and initiatives that need their talent. God has given us talents and gifts for the good of the larger Body - so together we can accomplish what He wants to do through us. You and your gifts are vital to help extend this ecosystem into your ministry, industry or community.
Code for the Kingdom is looking for sponsors at all levels to support the program financially and contribute company resources, mentorship, and expertise to ensure the success of the Bengaluru Code for the Kingdom Global Hackathon. We will work closely with major sponsors to ensure you receive sponsorship benefits that support your core objectives.
If you are interested in exploring sponsorship opportunities for Bengaluru 2016 Code for the Kingdom hackathon, contact us!
FAQ
A hackathon is an event where people get together and develop some awesome technologies in a short time span. Think of it as a creative marathon where at the end you have some product to show for.
---
Who is organizing the 2016 Bengaluru Code for the Kingdom Hackathon?
It is being organized by Leadership Network in collaboration with an amazing group of local organizers.
---
What is this hackathon trying to accomplish?
This Hackathon is a non-profit event to encourage the activation and on-going collaboration of a larger ecosystem of all sort of creative individuals ( including programmers, designers, creatives, entrepreneurs, and leaders of churches, non-profits, and the marketplace) who are passionate about creating technologies to tackle from a Christian perspective the challenges confronting our society, our communities, our churches, and our spiritual lives.
---
I'm not Christian. Can I still participate?
---
What if I don't know how to program?
Everyone has something to offer to help transform lives. If you come full of ideas there will be technologists eager to be in a team with you.
---
Do I have to bring my own laptop?
Yes; we do not provide computers. Please bring anything you'll need to code.
---
I can't stay the entire time, can I still participate?
Yes. We realize that 47 hours is a long time, and that some people might have other commitments, or might prefer to work remotely, or need to go home/hotel to rest and shower. Yet, you need to be present for the initial few hours during the startup demos, and at some point you need be at the venue and do some work onsite. You will also need to be present for the final few hours for the presentations and judging.
---
Can I present a technology I already have?
You can build on top of something you have, but whatever you present must have new code developed for at least one of the challenges of the hackathon and you must do some of that coding at the hackathon venue during the hackathon hours.
---
Won't other teams who are building on top of technologies they already developed, not have an unfair advantage over me who plans to start coding during the actual hackathon hours?
We don't think so. There will be separate awards for teams that present solutions built on their existing technologies, and for teams that start fresh at the hackathon. We want to honor all of you, regardless of whether you have been working for a while on something you are passionate about, or whether you decide on something brand new.
---
Do I have to work non-stop?
No. The work space will be available non-stop entire durantion of the hackathon but it is up to you and your team to decide on your work schedule.
---
Will I be able to test my presentation before the final presentation?
---
Who will be in attendance at the final presentations?
The final screening is public, although space is limited. Expect a mixture of participants, hi-tech executives, venture capitalists and angels, ministry and non-profit leaders, press, and observers.
---
The jury's composition will be announced closer to the date of the hackathon.
---
What are the judging criteria?
The judges will consider Kingdom impact, viability, innovativeness / originality, and completeness.
---